Need to know
About the Clips:
KeriKit's Buggy Clips are an essential buy for parents everywhere. Allowing you to keep your bag close to hand, our buggy clips attach to any pram/stroller handle, holding your bag securely in place underneath. You no longer have to stuff your luxury handbag in with the groceries under baby's seat, and risk dirt or damage. So whether you are a first-time Mum or have a brood of kids already, KeriKit buggy clips are an essential accessory to make parenting-on-the-move easier.
What it's used for:
KeriKit Buggy Clips come in a pack or 2 to attach your bag securely to your pram/stroller at 2 points using the metal D-rings on the side of your KeriKit bag, and are adjustable to work with any size bag or pram. They are compatible with all KeriKit Bags too. 
Delivery and Returns
Shipping 
We offer Free UK delivery on all orders over £175
We also offer next day delivery for £5.75 via APC on orders booked before 10am Mon-Fri
Please allow 3 additional days for delivery if your item is being personalised
Worldwide
We offer FREE WORLDWIDE DELIVERY for all orders over £175
We also offer express shipping with NEXT DAY delivery throughout USA for £35 via Fedex on orders booked before 10am Mon-Fri
Returns
We are happy to accept returns within 30 days, and offer a 1 year warranty on all bags.
For full Delivery and Returns details, click here.
Please note buyer is responsible for the return fees and insurance of the item being returned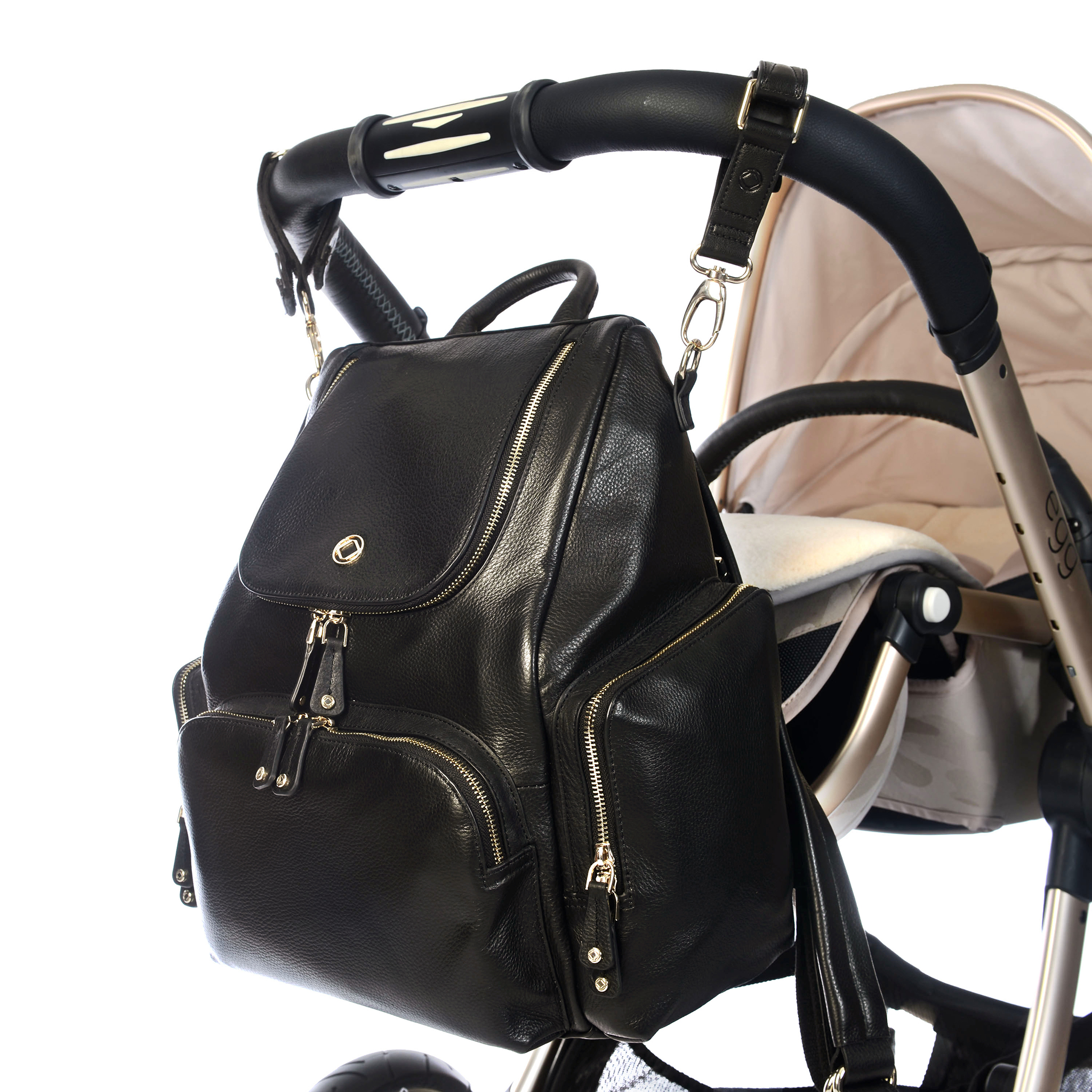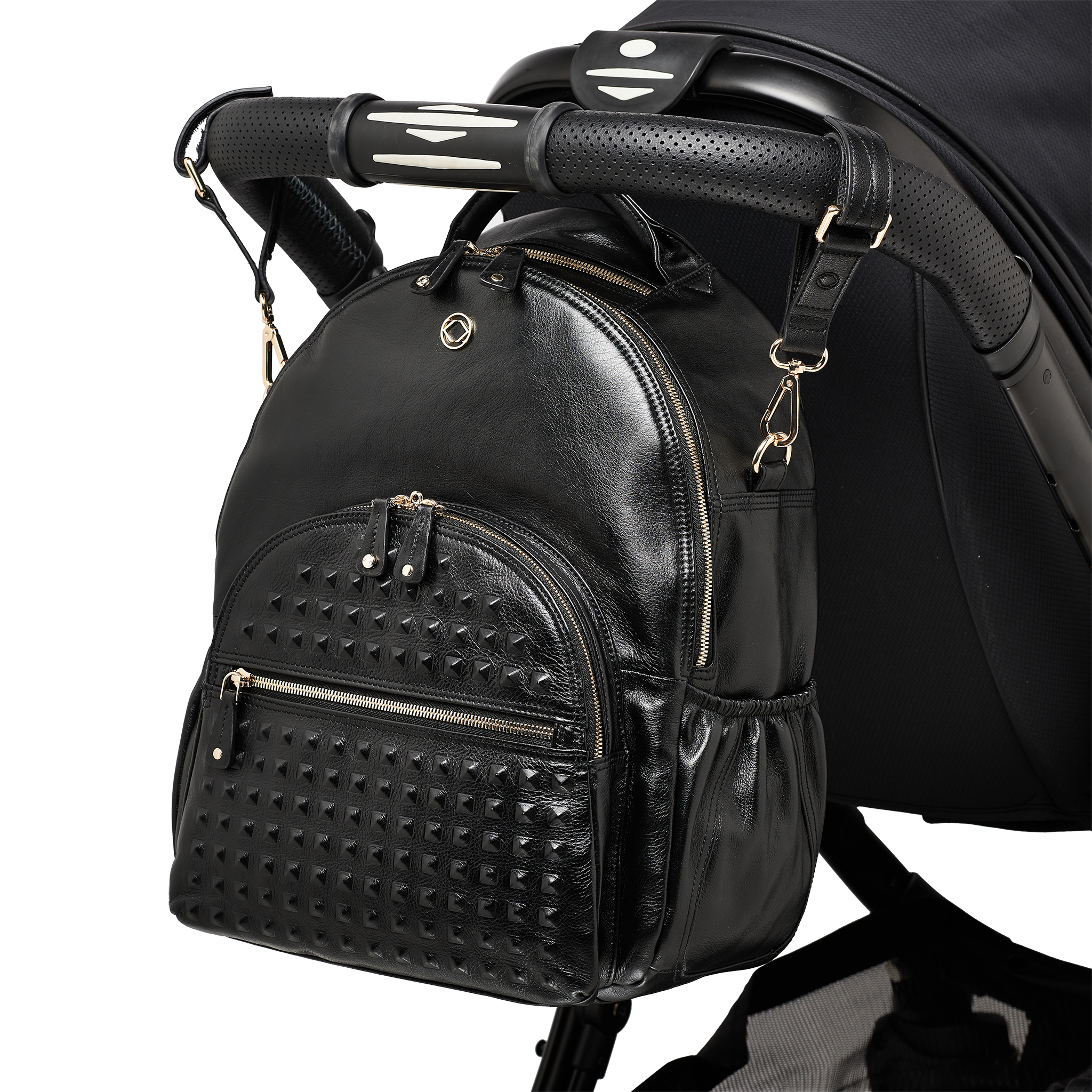 Shop our Instagram
{"id":3928956829790,"title":"Buggy Clips","handle":"buggy-clips","description":"\u003cmeta charset=\"utf-8\"\u003e\n\u003cp\u003e\u003cstrong\u003eAbout the Clips:\u003c\/strong\u003e\u003c\/p\u003e\n\u003cp\u003eKeriKit's Buggy Clips are an essential buy for parents everywhere. Allowing you to keep your bag close to hand, our buggy clips attach to any pram\/stroller handle, holding your bag securely in place underneath. You no longer have to stuff your luxury handbag in with the groceries under baby's seat, and risk dirt or damage. So whether you are a first-time Mum or have a brood of kids already, KeriKit buggy clips are an essential accessory to make parenting-on-the-move easier.\u003c\/p\u003e\n\u003cp\u003e\u003cstrong\u003eWhat it's used for:\u003c\/strong\u003e\u003c\/p\u003e\n\u003cp\u003eKeriKit Buggy Clips come in a pack or 2 to attach your bag securely to your pram\/stroller at 2 points using the metal D-rings on the side of your KeriKit bag, and are adjustable to work with any size bag or pram. They are compatible with all KeriKit Bags too. \u003c\/p\u003e","published_at":"2019-07-15T09:10:04Z","created_at":"2019-07-15T09:10:33Z","vendor":"KeriKit","type":"Accessories","tags":["Accessory","Gifts","kitbuilder","mum","pram clip","pram clips","STILL IN STOCK","stroller clip"],"price":1500,"price_min":1500,"price_max":1500,"available":true,"price_varies":false,"compare_at_price":null,"compare_at_price_min":0,"compare_at_price_max":0,"compare_at_price_varies":false,"variants":[{"id":29391490318430,"title":"Default Title","option1":"Default Title","option2":null,"option3":null,"sku":"BUG-CLIP-HN","requires_shipping":true,"taxable":true,"featured_image":null,"available":true,"name":"Buggy Clips","public_title":null,"options":["Default Title"],"price":1500,"weight":250,"compare_at_price":null,"inventory_management":"shopify","barcode":"783956118240","requires_selling_plan":false,"selling_plan_allocations":[]}],"images":["\/\/cdn.shopify.com\/s\/files\/1\/0221\/6335\/7796\/products\/PRAM_BUCKLES152_grande_e69667f8-dc69-4076-822e-9e3cb5b97fcd.png?v=1612466087","\/\/cdn.shopify.com\/s\/files\/1\/0221\/6335\/7796\/products\/PRAM_BUCKLES153_grande_34754282-d3b0-4506-b88e-51bbafd01029.png?v=1603893000","\/\/cdn.shopify.com\/s\/files\/1\/0221\/6335\/7796\/products\/DSC_9901_f38084ef-06e9-41b6-a142-d42e1d9cadba.jpg?v=1603893000","\/\/cdn.shopify.com\/s\/files\/1\/0221\/6335\/7796\/products\/LENNOXMIDITOFFEE0305_e1f56e72-abe1-472f-bb2d-6583dc9834ff.png?v=1603893000","\/\/cdn.shopify.com\/s\/files\/1\/0221\/6335\/7796\/products\/Lennoxmidicro-pram_476a37f8-b9be-4280-bc4c-db228b372190.png?v=1603893000","\/\/cdn.shopify.com\/s\/files\/1\/0221\/6335\/7796\/products\/LennoxMink-BuggyClips.png?v=1603893017","\/\/cdn.shopify.com\/s\/files\/1\/0221\/6335\/7796\/products\/AmberCroc-REG-onpram_1723018b-8368-4921-a84a-2008496566cb.png?v=1603893017","\/\/cdn.shopify.com\/s\/files\/1\/0221\/6335\/7796\/products\/JoyXLDarkGrey-BuggyClips.png?v=1603893268","\/\/cdn.shopify.com\/s\/files\/1\/0221\/6335\/7796\/products\/AmberMidiOxblood-BuggyClips.png?v=1603893862"],"featured_image":"\/\/cdn.shopify.com\/s\/files\/1\/0221\/6335\/7796\/products\/PRAM_BUCKLES152_grande_e69667f8-dc69-4076-822e-9e3cb5b97fcd.png?v=1612466087","options":["Title"],"media":[{"alt":"designer stroller clips","id":1675915886686,"position":1,"preview_image":{"aspect_ratio":1.025,"height":394,"width":404,"src":"https:\/\/cdn.shopify.com\/s\/files\/1\/0221\/6335\/7796\/products\/PRAM_BUCKLES152_grande_e69667f8-dc69-4076-822e-9e3cb5b97fcd.png?v=1612466087"},"aspect_ratio":1.025,"height":394,"media_type":"image","src":"https:\/\/cdn.shopify.com\/s\/files\/1\/0221\/6335\/7796\/products\/PRAM_BUCKLES152_grande_e69667f8-dc69-4076-822e-9e3cb5b97fcd.png?v=1612466087","width":404},{"alt":null,"id":6342586761310,"position":2,"preview_image":{"aspect_ratio":1.0,"height":600,"width":600,"src":"https:\/\/cdn.shopify.com\/s\/files\/1\/0221\/6335\/7796\/products\/PRAM_BUCKLES153_grande_34754282-d3b0-4506-b88e-51bbafd01029.png?v=1593818001"},"aspect_ratio":1.0,"height":600,"media_type":"image","src":"https:\/\/cdn.shopify.com\/s\/files\/1\/0221\/6335\/7796\/products\/PRAM_BUCKLES153_grande_34754282-d3b0-4506-b88e-51bbafd01029.png?v=1593818001","width":600},{"alt":null,"id":6346941136990,"position":3,"preview_image":{"aspect_ratio":1.0,"height":2048,"width":2048,"src":"https:\/\/cdn.shopify.com\/s\/files\/1\/0221\/6335\/7796\/products\/DSC_9901_f38084ef-06e9-41b6-a142-d42e1d9cadba.jpg?v=1593985538"},"aspect_ratio":1.0,"height":2048,"media_type":"image","src":"https:\/\/cdn.shopify.com\/s\/files\/1\/0221\/6335\/7796\/products\/DSC_9901_f38084ef-06e9-41b6-a142-d42e1d9cadba.jpg?v=1593985538","width":2048},{"alt":null,"id":6346941169758,"position":4,"preview_image":{"aspect_ratio":1.0,"height":2048,"width":2048,"src":"https:\/\/cdn.shopify.com\/s\/files\/1\/0221\/6335\/7796\/products\/LENNOXMIDITOFFEE0305_e1f56e72-abe1-472f-bb2d-6583dc9834ff.png?v=1593985544"},"aspect_ratio":1.0,"height":2048,"media_type":"image","src":"https:\/\/cdn.shopify.com\/s\/files\/1\/0221\/6335\/7796\/products\/LENNOXMIDITOFFEE0305_e1f56e72-abe1-472f-bb2d-6583dc9834ff.png?v=1593985544","width":2048},{"alt":null,"id":6346941104222,"position":5,"preview_image":{"aspect_ratio":1.0,"height":2048,"width":2048,"src":"https:\/\/cdn.shopify.com\/s\/files\/1\/0221\/6335\/7796\/products\/Lennoxmidicro-pram_476a37f8-b9be-4280-bc4c-db228b372190.png?v=1593985535"},"aspect_ratio":1.0,"height":2048,"media_type":"image","src":"https:\/\/cdn.shopify.com\/s\/files\/1\/0221\/6335\/7796\/products\/Lennoxmidicro-pram_476a37f8-b9be-4280-bc4c-db228b372190.png?v=1593985535","width":2048},{"alt":null,"id":6654586552414,"position":6,"preview_image":{"aspect_ratio":1.0,"height":2048,"width":2048,"src":"https:\/\/cdn.shopify.com\/s\/files\/1\/0221\/6335\/7796\/products\/LennoxMink-BuggyClips.png?v=1603893012"},"aspect_ratio":1.0,"height":2048,"media_type":"image","src":"https:\/\/cdn.shopify.com\/s\/files\/1\/0221\/6335\/7796\/products\/LennoxMink-BuggyClips.png?v=1603893012","width":2048},{"alt":null,"id":6654580359262,"position":7,"preview_image":{"aspect_ratio":1.0,"height":2048,"width":2048,"src":"https:\/\/cdn.shopify.com\/s\/files\/1\/0221\/6335\/7796\/products\/AmberCroc-REG-onpram_1723018b-8368-4921-a84a-2008496566cb.png?v=1603892769"},"aspect_ratio":1.0,"height":2048,"media_type":"image","src":"https:\/\/cdn.shopify.com\/s\/files\/1\/0221\/6335\/7796\/products\/AmberCroc-REG-onpram_1723018b-8368-4921-a84a-2008496566cb.png?v=1603892769","width":2048},{"alt":null,"id":6654590484574,"position":8,"preview_image":{"aspect_ratio":1.0,"height":2048,"width":2048,"src":"https:\/\/cdn.shopify.com\/s\/files\/1\/0221\/6335\/7796\/products\/JoyXLDarkGrey-BuggyClips.png?v=1603893267"},"aspect_ratio":1.0,"height":2048,"media_type":"image","src":"https:\/\/cdn.shopify.com\/s\/files\/1\/0221\/6335\/7796\/products\/JoyXLDarkGrey-BuggyClips.png?v=1603893267","width":2048},{"alt":null,"id":6654598643806,"position":9,"preview_image":{"aspect_ratio":1.0,"height":2048,"width":2048,"src":"https:\/\/cdn.shopify.com\/s\/files\/1\/0221\/6335\/7796\/products\/AmberMidiOxblood-BuggyClips.png?v=1603893862"},"aspect_ratio":1.0,"height":2048,"media_type":"image","src":"https:\/\/cdn.shopify.com\/s\/files\/1\/0221\/6335\/7796\/products\/AmberMidiOxblood-BuggyClips.png?v=1603893862","width":2048}],"requires_selling_plan":false,"selling_plan_groups":[],"content":"\u003cmeta charset=\"utf-8\"\u003e\n\u003cp\u003e\u003cstrong\u003eAbout the Clips:\u003c\/strong\u003e\u003c\/p\u003e\n\u003cp\u003eKeriKit's Buggy Clips are an essential buy for parents everywhere. Allowing you to keep your bag close to hand, our buggy clips attach to any pram\/stroller handle, holding your bag securely in place underneath. You no longer have to stuff your luxury handbag in with the groceries under baby's seat, and risk dirt or damage. So whether you are a first-time Mum or have a brood of kids already, KeriKit buggy clips are an essential accessory to make parenting-on-the-move easier.\u003c\/p\u003e\n\u003cp\u003e\u003cstrong\u003eWhat it's used for:\u003c\/strong\u003e\u003c\/p\u003e\n\u003cp\u003eKeriKit Buggy Clips come in a pack or 2 to attach your bag securely to your pram\/stroller at 2 points using the metal D-rings on the side of your KeriKit bag, and are adjustable to work with any size bag or pram. They are compatible with all KeriKit Bags too. \u003c\/p\u003e"}